Nothing can replace natural ingredients especially when it comes to skin. One such natural existence is botanical calendula oil. Calendula oil is extracted from the marigold flower which has its significance in the medical field. Its leaves, petals, stalks are applied in ayurvedic use and Chinese medicine. But surprisingly it's also used in western medical science to treat ulcers, fever, muscle cramps. But typically it's good for skin. Here are some of the benefits of calendula oil.
Benefits of Calendula Oil For Skin
Its anti-fungal, anti-inflammatory, anti-bacterial properties make it the chosen potion to heal wounds, burns, or deep inflammation, eczema, rashes, irritation. As inflammation is the root cause of various skin problems. It serves as the antiseptic in soothing the inflammation. Its anti-inflammatory properties are the blessings from the marigold flower's potent dose of flavonoid, saponins, triterpenoid. All these collectively stop the body from releasing histamines which leads to all skin allergies and irritation.
It can be used straight as the oil or infused into an ointment or cream, capsules, tincture. It can be used as a sunscreen as it has SPF Properties.
If the calendula ointment is coupled with the aloe vera within a 5 hours interval for 5 days over the rashes, brushes. It is used to treat acne. Calendula oil can be used as a facial cleanser. It's also infused into a calendula face mask which can be used once a week.
It has been found effective in relieving pain resulting from Dermatitis in people receiving radiation from breast cancer. It's a good choice for treating psoriasis.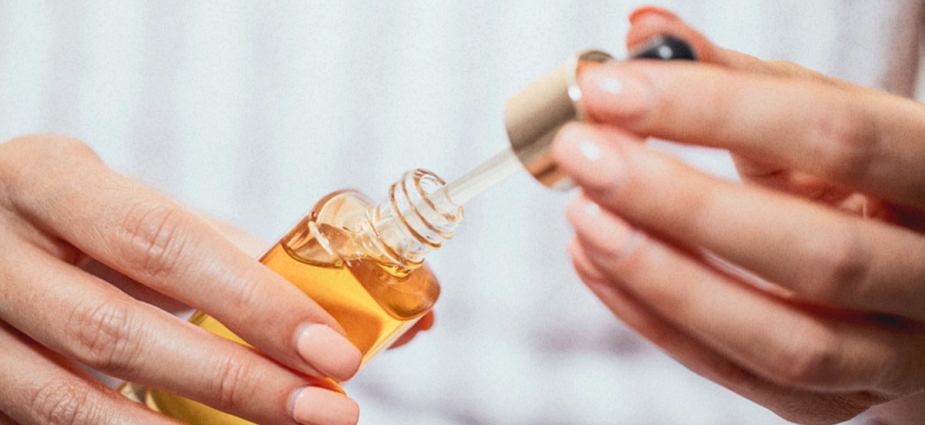 It even improves the overall texture of the skin and regular use makes the skin luscious. It keeps the skin hydrated and maintains the elasticity of the skin. It can be used twice daily. You can even conduct a skin patch test to check if it suits your skin or not. Apply it on your hand on a smaller area and leave it. If you are allergic to this oil, it would start showing a reaction to the oil within 24 hours.
However, its application should be avoided during pregnancy and lactation periods. Even if any medication is going on, its application should be avoided if any medication is going on or any the use should be stopped if any surgery is scheduled. It does cause drowsiness. Its oral intake should be avoided.
It prevents skin from external aggressions. It has also been beneficial in treating C-section scars.