Imagine you are going for a date with your loved one and you pick up a cute dress with subtle makeup. And then you suddenly realize that your eyebrows are not in shape. Awful right? Did you ever feel that and want a budget-friendly DIY idea to fix your brows? Then, my girl, you are in the right place. In this article, I am going to tell you the step-by-step process for eyebrow lamination at home.
What is Eyebrow Lamination?
Before starting our DIY brow lamination, you need to know what is brow lamination at home. Eyebrow lamination is a semi-permanent treatment for your eyebrows that ensures that your brow hairs are straightened and ready to give you a fuller and dark eyebrow. The treatment costs around $50 -$60, but if you want DIY, then it will cost you around $23 only. I know we all need an effective solution in our budget.  So, here is the step-by-step guide for DIY brow lamination.
How to laminate your eyebrows at home:
Things that will need to Laminate your Eyebrows
The cleansing solution, spoolie, lash glue, Q-tip, perming solution, cling film sheet, micellar water, cotton pads, setting solution. These are the things you are going to need in your brow lamination kit.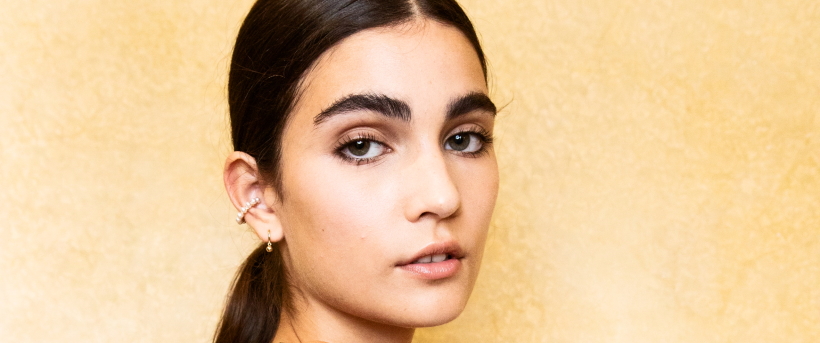 Process:
At first, you have to ensure that you do not have any makeup or cosmetic products on your eyebrows. You can clean your makeup with any cleansing solution or so.
Then take a spoolie, brush your brows in the upward direction and apply the lash glue.
Then again brush with spoolie, so that your brow hairs stand up.
Take a Q-tip and take a small amount of perming solution on it and apply on your eyebrows in the
upward direction.
Step 5.
Now, place a cling film sheet on the top of your brows for at least 10 minutes, and then wash the solution using micellar water and a cotton pad.
Then apply the setting solution like the perming solution and repeat step 5.
This is the final step. Now you have to groom your eyebrows according to you. You may have to pluck some hairs from your brows.
Don't wet or apply makeup
Once your brows are well-groomed, you can have your desired eyebrows.